Are you ready to discover the greatest treasure of the Canary Islands?
Amaro Pargo's Treasure
A game to discover the hidden treasure in the City of San Cristóbal de La Laguna.
Instructions:
Playing this game is very easy.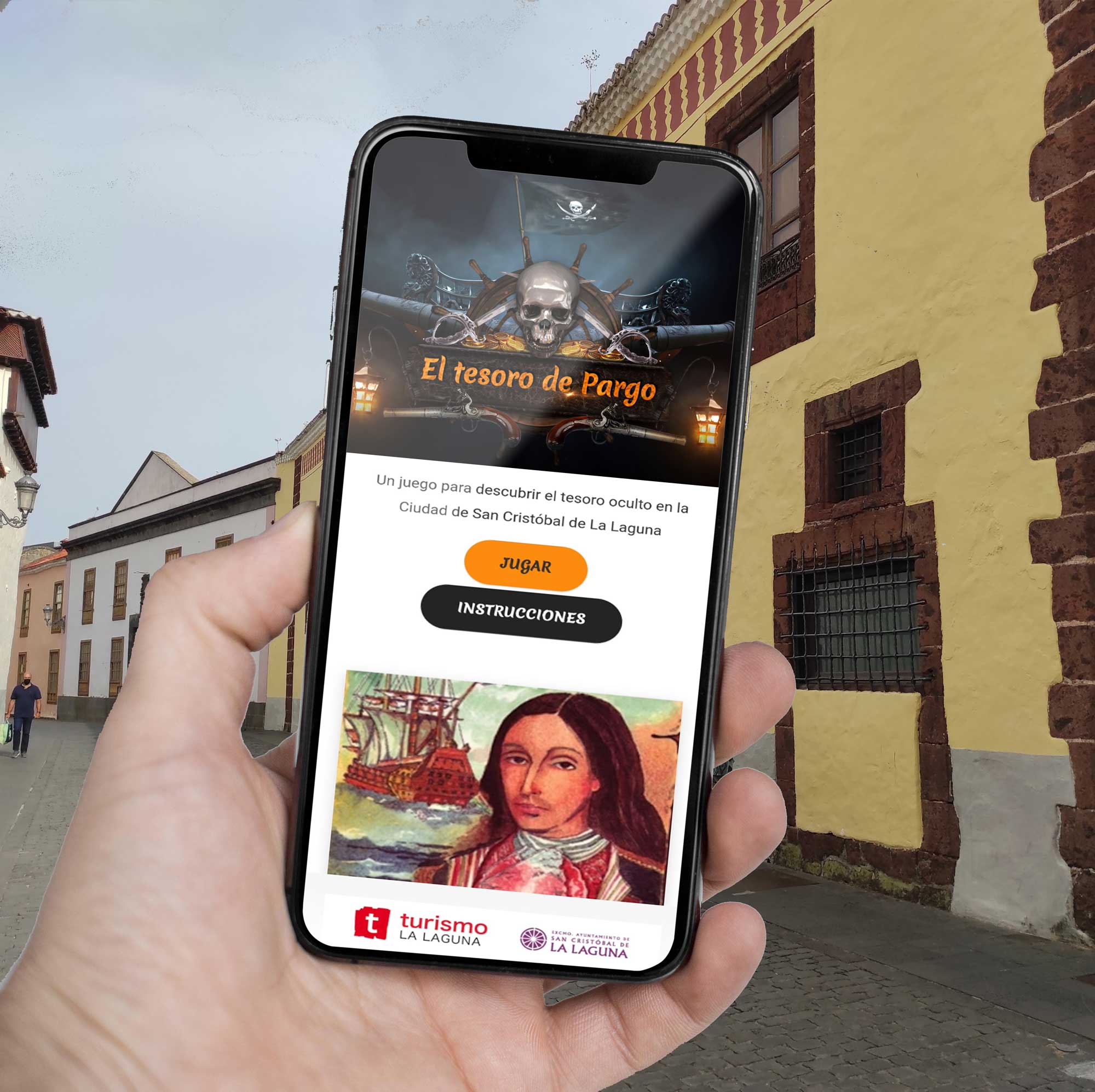 How to play?
Very easy, you only need your Smartphone with an internet connection. It is very simple! You will have to solve the different puzzles to advance in the game and find the treasure. You can play alone or in a group, with family and / or friends.
Discover La Laguna in another way
A fun and unique way to discover the treasures that the city of San Cristóbal de La Laguna hides.
Comments:
Find out what other players say
It was quite challenging game, I had a lot of fun resolving all the riddles!
I played this game with my friends and we enjoyed a lot!  I would recommend this game to anyone, especially those who enjoy a mystery story.